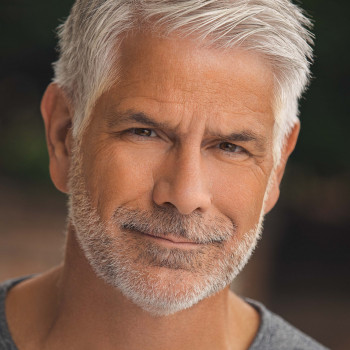 At 55, I decided to start doing what my parents and family all thought I'd be doing since I was a kid, acting, creating, and helping others to do so.
It was a late start, and a great start to a fantastic third career. After spending fifteen years as an Emmy Award-winning sportscaster/producer, I moved to the corporate world in order to pursue another passion, fatherhood, which came honestly to me, thanks to my parents. You'll see.
A single father of two, I reveled in raising two sons and coaching them for as long as they'd let me, and making a paycheck that paid for them to attend and graduate from the colleges of their choice. They are now pursuing their own dreams, on their own terms.
I did for them what my parents did for me, and my eleven siblings. Their 68 years of marriage yielded 2 engineers, 2 artists, a demolition expert, 2 nurses, 2 educators, an environmentalist, a social worker, and... me.
When life changes, you change with it. That explains the creation of Actors' Think Tank, the mostly non-profit actors collaborative that sprung from the gut of the pandemic in the spring of 2020. It's consistently been 30+ actors heeding the call to be vital and enabling others to do so as well. We gave, to each other. The industry gave back, as these clips, excerpts from a few sessions, bear witness:
Kevin Bacon on the Day to Day life as an actor
Kate Flannery - Keep at it! Your time will come...
Staci Hagenbaugh - A really wonderful moment as a Location Manager
Amy Brenneman - An "A-ha moment" courtesy Jeff Bridges.

For a closer look, click on the website from my homepage.
In 2021, my father nudged me to help others in another way, telling me "... if you are going to invest in anything, invest in yourself!" A few months later, I became Executive Producer of Workforce - The Pilot, and put more than 25 friends and colleagues to work on the first of fifteen episodes of a series for which I continue to look for a home.
For a closer look, click on that website from my homepage.
What I do now depends on you, or someone you know? Welcome to my world. Stay for a while... I hope to become part of yours!